Serving small to medium-sized businesses, and large corporations, we create videos for all sizes! Our videos highlight your brand's vision, key message, and help you reach your target audience.
Businesses work with us to create videos, films, commercials, and more.
Contact us for a free quotation.
Filma is a leading global video production company for all types of videos, and one of those types of videos we provide services for is 360 video production. 360 videos give brands an advantage when it comes to user accessibility and search engine rankings, but because it provides a far greater interactive experience, it also leads to higher audience engagement. Now, what is a 360 video and how does it work?
A 360 video is a spherical video recording where a view in every direction is recorded at the same time. 360 video shots require an omnidirectional camera, or multiple cameras set up to film in every direction. The purpose of these videos is to create an immersive experience for the viewer, making it feel as if they were there.
While watching these videos, you can control the viewing direction and watch the video from whatever perspective you'd like.
Trusted by brands across the world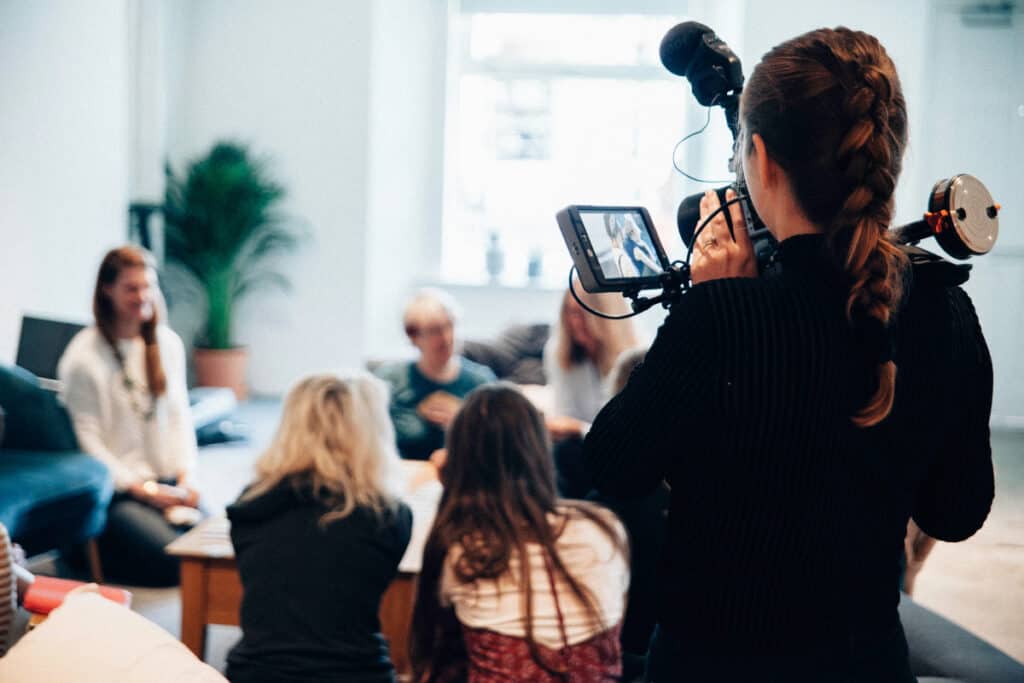 Interactive video formats like 360 videos are currently seeing wide adoption on advertising campaigns from major international brands, music videos, TV, sports, corporate training, the travel industry and more. As the simplest entry to making and using VR content, brands can reach a massive audience of 2 billion smartphone users who can enjoy 360 videos.
They are uploaded to YouTube and Facebook and you can watch them on both computers and smartphones, without the use of VR headsets. However, they are developed particularly for mobile.Making use of 360-degree video early on will give you the opportunity to stand out and engage with new audiences before this technology becomes just another standard in video marketing.
Filma provides businesses with full production services from beginning to end for 360 videos. Our experienced producers, crew and videographers ensure your videos not only line up perfectly with your brand's image, but also enhance your company's style, and vision. With Filma's 360 video production services, you can extend your audience reach, and engage with customers in an innovative and exciting way.
We're always available to talk and we understand that each video project is unique. If you have more questions about your video or commercial videos, please feel free to contact us by filling the form below. One of our video producers will be in touch with you very soon.
Fill out the form to speak to a producer