Branded Content Video Production
Serving small to medium-sized businesses, and large corporations, we create videos for all sizes! Our videos highlight your brand's vision, key message, and help you reach your target audience.
Businesses work with us to create videos, films, commercials, and more.
Contact us for a free quotation.
Filma is a global video production company with decades of experience creating films and videos of all kinds, including branded video content. Branded videos are not traditional ads or marketing promos and they do not directly advertise or promote the brand. They are videos that are sponsored, created, and shared by a brand in order to communicate its values.
It uses storytelling to create positive association with the brand through either educational, interactive, entertaining or informative content. So, while a branded video is not a traditional ad or marketing promo, it usually shares the same end goal of driving audience action.
Filma is trusted by brands all over the world and has worked with companies such as Google, Apple, GoPro, Hennesy, Land Rover and more, as well as various types of small to medium-sized businesses.
Trusted by brands across the world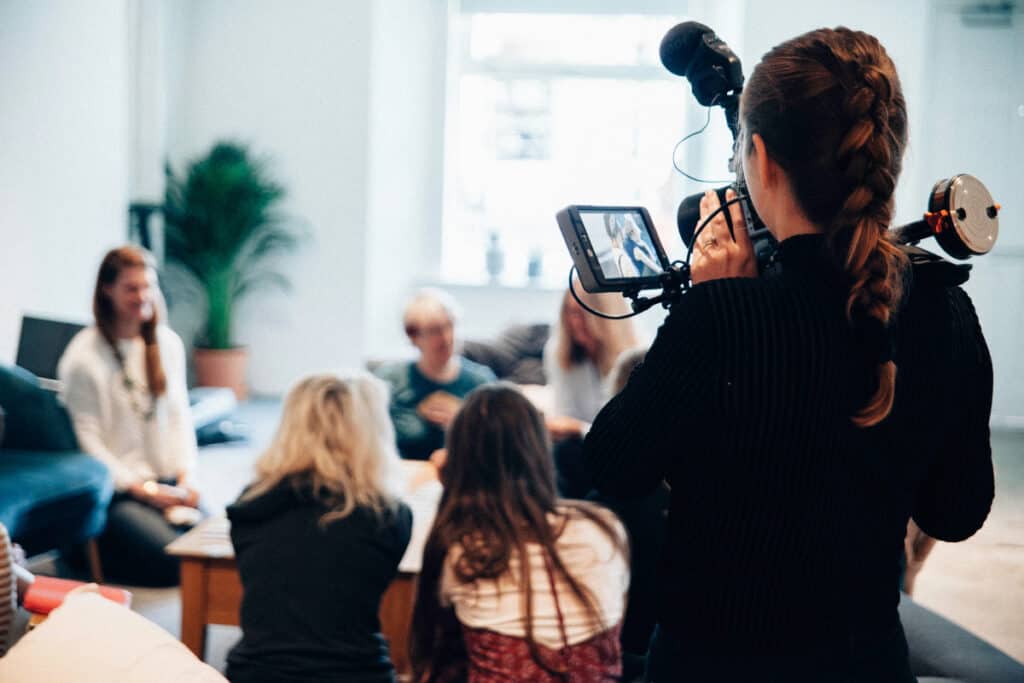 We create a concept for your banded video by completely understanding the message you're trying to convey and why it's important to your audience. Our video brand strategy will build relationships with your consumers and reflect the mission and values of your brand.
With branded videos, they have key elements. Firstly, they are educational, entertaining, and/or informative. Secondly, they do not sell a product, or service, but the primary aim of branded content video production is to drive engagement. This means it is non-intrusive.
A branded video is not a sales pitch, however, consumers should know that there is a brand behind the content. This can be done by including the logo of the brand in the video, or by strategically positioning some of your brand's assets in the video. Branded content video production has become very popular because it feels authentic, which engages and converts the audience while increasing brand recall.
While these videos are meant to reach out to hearts and minds, there are also logistical advantages such as how they can avoid ad-blocking software. If you're looking to create a branded content video or campaign, reach out to Filma and let us help you tell the perfect story.
We're always available to talk and we understand that each video project is unique. If you have more questions about your video or commercial videos, please feel free to contact us by filling the form below. One of our video producers will be in touch with you very soon.
Fill out the form to speak to a producer