Nagoya

Video Production Company
Brands, businesses and agencies work with us to create videos, films, commercials, AR/VR experiences and more.
*** Due to the Olympics minimal attendance and Japan's border closure, Filma will be providing a full range of video and media services for the 2021 Olympics in Tokyo. Video, sound services, journalism, livestreaming and uplink, and other general services will be provided.***
Video Production Background Nagoya
Filma is a cloud based video production company specializing in multi-location video productions with Nagoya being one of our most fascinating filming locations around the globe. Situated in the endearing Aichi prefecture of Japan, Nagoya is the country's fourth largest city with a population of over 2.3 million. On top of being the automotive industry center of Japan with Toyota, Honda and Mitsubishi headquartered here, this beguiling city also has a prominent history regarding both samurai and ninja culture. In this article, we'll delve into why Nagoya is an engaging video production location for your company's video, and  how Filma can embolden your brand's vision while captivating your audience.
Filma will be providing a full range of production services for the 2021 Olympics in Tokyo. Japan will host its fourth Olympic Games in 2021. Originally, the games were meant to take place last year, but have been postponed due to Covid-19 outbreak, and the Opening Ceremony will be held 23 July 2021.
Whether you need ENG ( Electronic News Gathering  camera team), EFP (Electronic Field Production), Live Broadcasting Production Services, Live Production, Live Streaming, Direct Broadcast Satellite, OB (Outside Broadcasting) for events, or interviews, we've got you covered with ultra-reliable playback and recording.
What type of video are you looking to create?
These are the types of effective videos we produce in Osaka:
Branding videos
–

These are marketing content videos that are sponsored or created by a brand that share the brand's values and does not directly advertise or promote the brand
Recruitment Videos
–

These communicate who you are, and what your company stands for so that potential employees can discover the look and feel of your company in a short space of time.
Event videos
–

Event Videos can range from corporate sponsored events to large trade shows and annual events or even music festivals.
Customer testimonial videos
–

These feature your customers talking about their experience with your company, the product or service
Case Studies
–

These are about real customer success stories and case studies present the problem and then how your company provided solutions.
TV Commercials
–

TVC 's advertise your company, service, or product and are produced for television.
Brand Awareness Videos
–

The commercial videos that can be made for Television (TVC's), YouTube and various social media platforms about your business's vision, mission, or products and services.
Viral Marketing Ad Campaigns
–

Viral marketing iare promotional videos that rely on an audience to generate the message of a product or service and is considered "viral" when it's being shared by the large amount of the public.
Product Review Videos
–

A product video effectively highlights the benefits of a product or service.
Tabletop Videos
–

Tabletop videos that we use for commercials especially with food products on a a tabletop and make make use of simple sets.
A few films of note have been filmed in Nagoya, such as Mr. Baseball, The Hunted and Mothra vs. Godzilla, although none more so than Akira Kurosaw's final epic – Ran. This 1985 action drama film directed, edited and co-written by Kurosaw was inspired by William Shakespeare's King Lear. It received wide critical acclaim and is often cited as one of the greatest films ever made. Nagoya is also the central hub of Japan's third-largest metropolitan area- Chūkyō. This metropolitan area has a population of 10.11 million people making it one of the 50 largest urban areas in the world. There are 116.5 million internet users in Japan equating to 92% of the population and almost all are online using mobile phones. The number of mobile connections in Japan has increased by 6.1 million from last year to now reaching close to 192 million.
This is an equivalent of 151% of the total population. 2.21 billion dollars was spent on digital video advertisements last year with that number sure to rise exponentially, proving ideo content is the number one method for engaging with your consumer base. Read further to find out more about the vast range of video productions that Filma facilitates in Nagoya.
Common Types of Video Production in Nagoya
Live broadcasting, 360° panoramas, and virtual reality videos are just a few of the latest innovative filming techniques that allow for more attractive and immersive video advertisements. High mobile processing power and 5G internet connection speeds have made these new ad formats possible. Social media platforms like Youtube and Facebook are going to give your brand the tools to reach a larger audience. Moreover, social media users increased by 3 million from last year reaching 82 million in 2020. Digital video marketing has become such an important means of advertising and engagement. Online video productions and viral marketing advertisements are absolutely necessary for your brand to grow and this is where we come in. Filma is the one time/one stop solution international video production company that produces using urgent video productions and remote video productions. We have years of  experience shooting an extensive selection of video productions in Nagoya, including:
Corporate video productions
Event video productions
Films (feature length and shorts)
Documentaries
Music videos
TV commercials
Social media video productions
Youtube Video productions
Product review videos
Viral marketing advertisements
Video interviews
Tutorial Videos
We give our utter support with every phase of global video production starting with pre-production, right through shooting to the final cut in post-production. The bulk of your video marketing strategies will encompass viral marketing, commercial and corporate video productions. Wherever you are, Filma's comprehensive expertise makes producing video content with us the best way to market your brand.
Nagoya Video Production Locations
Nagoya Skyline and Cityscape
During the Edo Period, Nagoya developed as the castle town of the Owari, which was one of 3 branches of the Tokugawa family. Most of the city, with the inclusion of its historic buildings, was destroyed in the air raids of 1945 during World War II. Subsequently, the city reconstructed those historical buildings and built a number of impressive skyscrapers. These buildings include the JR Central Twin Towers and Midland Square which boasts the Sky Promenade observation deck.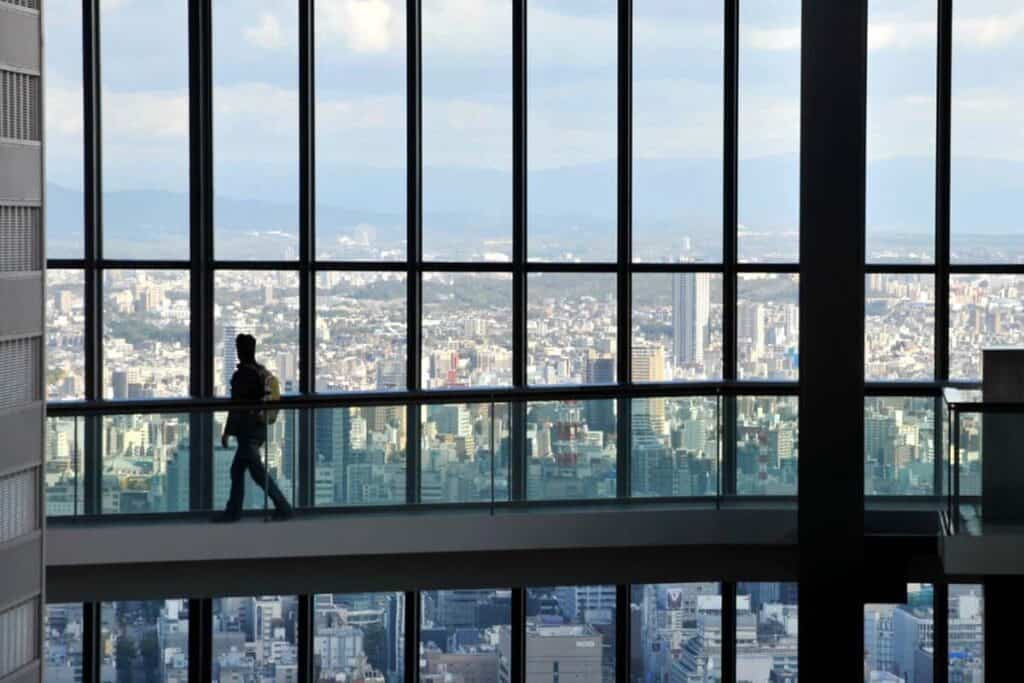 The sky view is located 247 meters high on the top 3 floors of this magnificent 46 story skyscraper. From this breathtaking viewpoint, you'll be able to gaze over the entire cityscape featuring the JR Central Towers, Nagoya Port as well as the splendid Nagoya castle.
Nagoya Castle
Nagoya Castle's first iteration was built around the 17th century in the time of Tokugawa Ieyasu. However, like many buildings in Japan it was demolished to the ground during World War II. This version stands today having been rebuilt in 1959. You'll also notice some of the famous features here that include rooftop statues of the shachi-hoko which is a creature believed to consist of the head of a tiger and the body of a fish.
Nagoya TV Tower
A top landmark in Nagoya, the Nagoya TV Tower soars to a height of above 180 meters. You can film spectacular views of the city from the observation deck which stands 100 meters high. From there, you'll be able to gaze out over the city of Nagoya and the neighboring Hisaya-odori Park. Additionally, the tower also happens to be the oldest of its kind in Japan having been built before the more well-known Tokyo Tower in the country's capital city of Tokyo.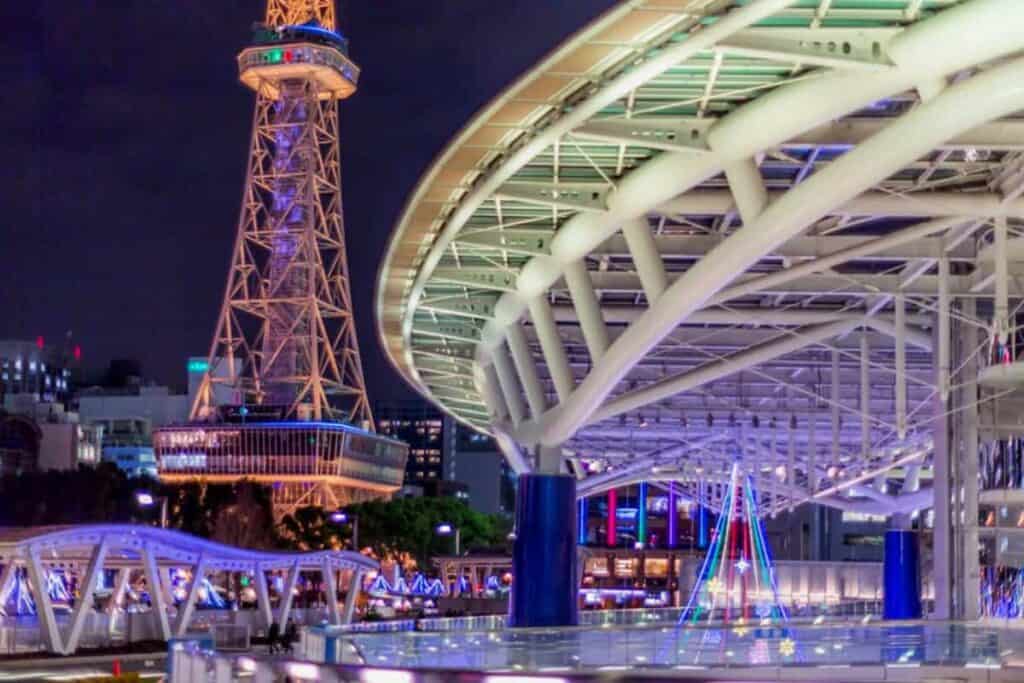 JR SCMAGLEV Railway Park
JR SCMAGLEV Railway Park houses a real maglev, also known as the fastest train in the world. If you're looking to film a shoot that involves trains, then here is where you'll find everything you need. Here you can take a walk through the history of train travel in Japan. The Railway Park also includes interactive exhibits that make this museum the perfect place to see Japan's train development through the ages.
Filming Equipment and Post-Production Availability
Filma provides the latest top of the range camera equipment. This updated range of technology comes equipped with the highest grade video production capabilities. A multitude of major production houses in Nagoya have an  extensive array of equipment available. This will include equipment such as Canon, Red, Arri and Sony cameras. At Filma, we also possess our very own cutting rooms with world-class Davinci grading capabilities.
Filming Crew, Skills and Availability
Our fixers will facilitate all necessary phases of pre-production.
 There are numerous options with regards to filmmakers such as directors, DOP's, cinematographers, lighting, grip, wardrobe, makeup, editors, vfx specialists, animators etc. Japanese filmmakers and crew are highly experienced in their craft.
Filma has created a single page platform that is easy to use. We have a careful vetting process for potential filmmakers who sign up with us. The expert filmmakers who make the grade will then become our video production partners. These talented filmmakers have experience in 360 video production, animation video production, motion graphic videos, augmented reality video production, drone & aerial videos, and every type of global video productions with which they have a deep well of experience.
We are always available to talk and we understand that each video project is unique. If you have more questions about your video, please feel free to contact us by filling the form below. One of our video producers will be in touch with you very soon. 
Fill out the form to speak to a producer