Corporate Communication Video Production
Serving small to medium-sized businesses, and large corporations, we create videos for all sizes! Our videos highlight your brand's vision, key message, and help you reach your target audience.
Businesses work with us to create videos, films, commercials, and more.
Contact us for a free quotation.
Filma is a leading global video production company for all types of videos. We have the experience and resources to create exciting and engaging video content for your business, including videos for corporate communication. There are various types of corporate communication videos and all have proved resoundingly successful for businesses.
Videos are at the height of demand because they're engaging while conveying a large amount of information, and require relatively very little effort on the viewer's part. Corporate communication can fall under either internal, or external and this could range anywhere from public relations events to employee hangouts and crisis communication.
The scope of this field is definitively broad, but what makes all corporate communication activities the "in- thing" is video.
Trusted by brands across the world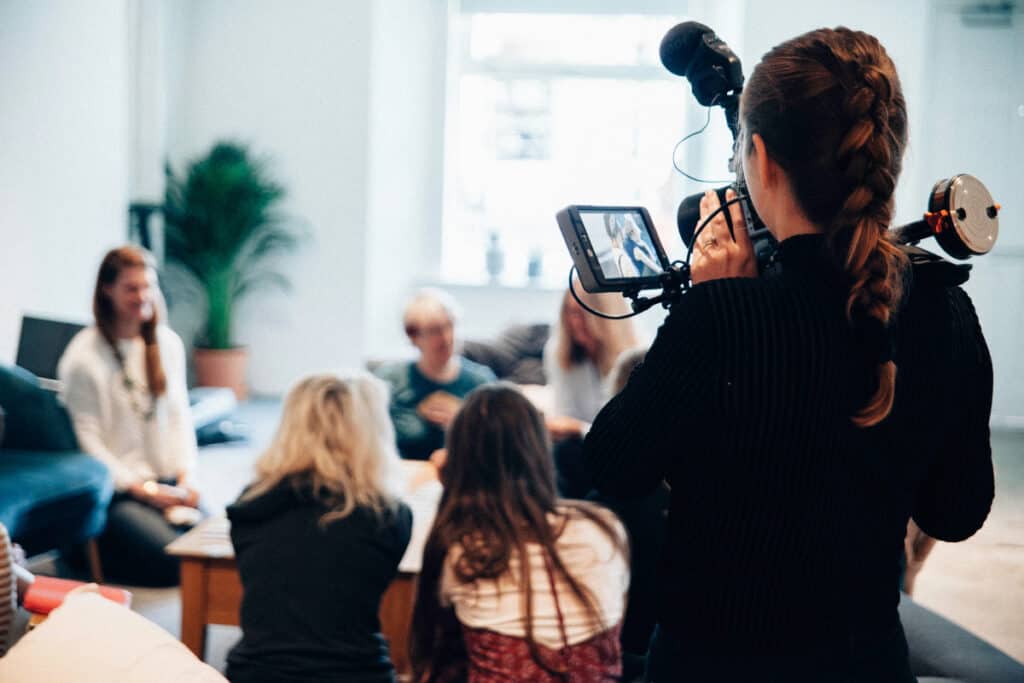 A corporate video is a lot more than just selling a product or service; it's about promoting a business as a whole. Video is a wonderful medium for rallying your team around your company's mission or values, and can be used to share a story about why that value or mission is so important. Moreover, it explains how it applies to day-to-day tasks for your team. If your team is about to participate in an event or launch a fun campaign, and you need to relay the details, video is the right choice to ensure that critical points aren't overlooked. 
Internal communication is the communication of employees within an organization. You use videos to make an announcement, introduce your new employees to the company and train them, or even livestream presentations or meetings. Now, videos have emerged to be one of the most effective methods of internal communications.
External communication means communicating with stakeholders and customers, as well as maintaining relationships with partners, investors, suppliers and the public.
There are many ways to maintain effective external corporate communication, but videos are the most potent and beneficial. We can create videos for: public relation activities in order to build up a positive reputation for the company, investors and shareholders, and for existing and potential customers. With Filma's unmatched corporate communication video production, you'll have the most effective, engaging, and revolutionary content for all your communication needs.
We're always available to talk and we understand that each video project is unique. If you have more questions about your video or commercial videos, please feel free to contact us by filling the form below. One of our video producers will be in touch with you very soon.
Fill out the form to speak to a producer