Interview Video Production
Serving small to medium-sized businesses, and large corporations, we create videos for all sizes! Our videos highlight your brand's vision, key message, and help you reach your target audience.
Businesses work with us to create videos, films, commercials, and more.
Contact us for a free quotation.
Filma is a global video production company with decades of combined experience creating films and videos of all kinds, including interview video production. There are different types and uses for interview videos. From corporate interviews with a CEO, or an industry expert to customer testimonials, these videos are used for a variety of reasons like establishing brand awareness and driving sales.
Interview videos are adaptable and can be used throughout your business. They can be used to boost brand awareness, explain ideas, or even attract leads with industry specific insight, and they're meant to be authentic.
Read further to learn more about interview video production as well as how Filma's experience and knowledge can provide you with the highest quality videos within your budget.
Trusted by brands across the world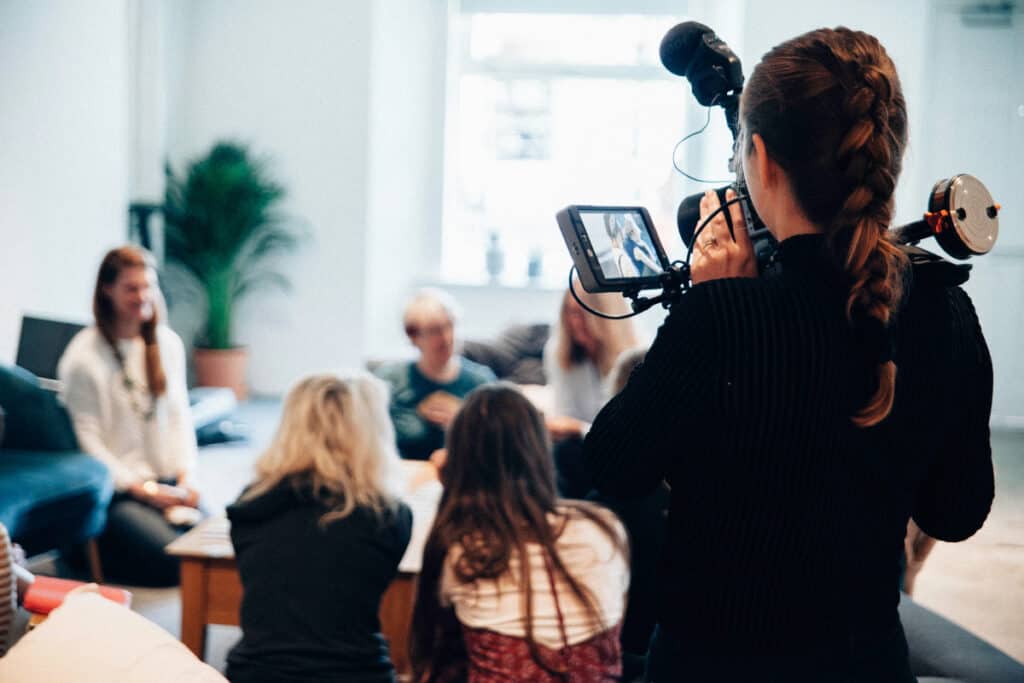 Interviews can be a wonderful method of storytelling. For instance, a documentary about Michael Jordan and the Chicago Bulls has more weight to it when told through the eyes of the players and coaches on that team. The small details, nuances and tales from those who actually lived it brings a story to life.
nterviews provide an inside look while also allowing access to people and information that might otherwise stay unheard. With talking head interviews, you'll have an individual speaker framed from the chest up, which gives complete focus to the speaker and what they have to say. These work well in journalism and documentaries.
Conversely, if it's a talk show format or an on-location interview, conversational interviews will feature the host on camera, and the live back and forth conversation style makes these interviews feel authentic. Filma has worked with companies such as Google, Hennesy, Apple, Land Rover, GoPro, and more.
We organize everything during the pre-production phase, securing locations, crew, talent, equipment and whatever's needed for the day(s) of your video's shoot. With Filma's top-notch interview video production crew and videographers, you'll be able to effectively communicate your message while reaching your company's goals.
We're always available to talk and we understand that each video project is unique. If you have more questions about your video or commercial videos, please feel free to contact us by filling the form below. One of our video producers will be in touch with you very soon.
Fill out the form to speak to a producer