Brands, businesses and agencies work with us to create videos, films, commercials, AR/VR experiences and more.
Video Production Company Manila
Video Production Background Manila
Filma, a cloud based video production company, specializes in multi-location video productions with Manila being one of our most fascinating shooting hotspots. Manila is the capital of The Philippines and as of 2020, the population is estimated to be a mind blowing 13,923,452. It is the most densely populated country in the world, and with that it has gained a reputation as a swarming, polluted megacity. Additionally, there exists excellent infrastructure support for filming. As a result, some of the biggest Hollywood action films have been shot in Manila. In this article, we'll examine why Manila is the perfect video production location for your company's next video, as well as how Filma can bolster your brand's audience reach through the art of video.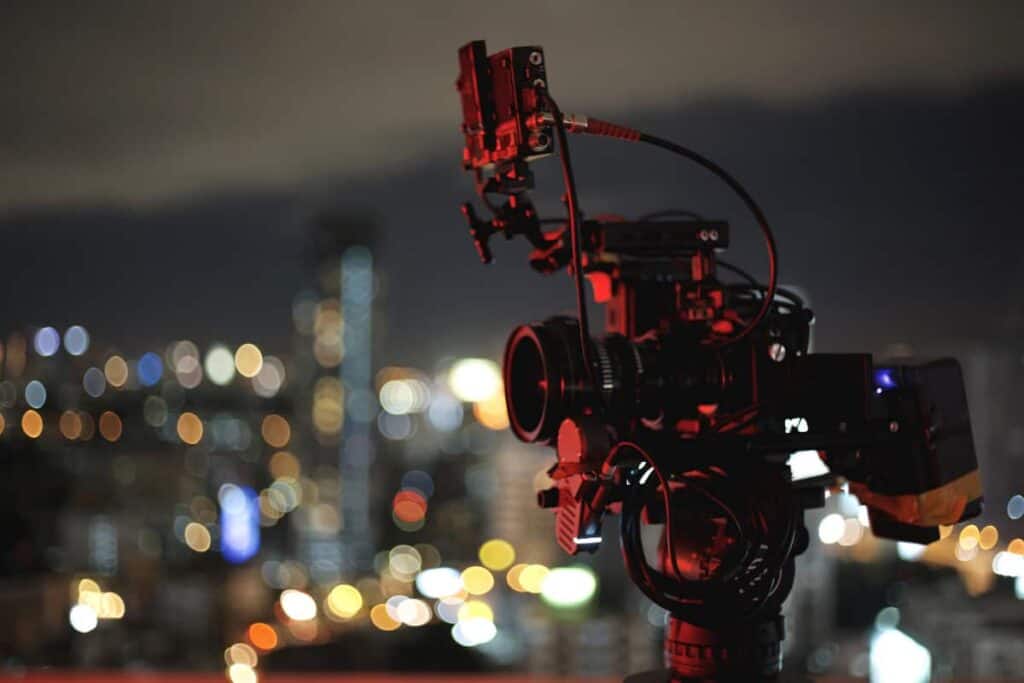 The largest production houses in The Philippines are found in the sprawling metropolis of Manila. With that said, a host of big budget and acclaimed films have been filmed there. Such films include juggernauts like  Apocalypse Now, Platoon, The Year of Living Dangerously and The Bourne Legacy. The latter also made use of the local police for its climactic chase scene. Manila's extensive metropolitan area has seen rapid development over recent decades. At the start of this year, there were 173.2 million mobile connections in the Philippines. The number of mobile connections saw an increase of 38 million, equating to a 28% rise since the beginning of last year. 93% of the population are now using mobile smart phones. In addition, social media is ubiquitous with 73.00 million people using social media in the Philippines while spending close to 4 hours per day on platforms like Facebook and Youtube.
Moreover, 98% of internet users spend their time watching online videos. This has led to companies spending $49 million on digital video advertisement, which is expected to increase by 14% each year. Read further as we delve into the varying array of video productions that Filma produces in Manila.
Common Types of Video Production in Manila
There are new innovative video formats allowing brands access to live broadcasting, 360° panoramas, or virtual reality videos, which all create more enticing video content. Social media will stand out as an extremely popular choice for reaching a wide audience. For corporate companies, the future is now with the digital video market opening the floodgates for advertisers looking to expand on their brand awareness. Therefore, it's crucial to evolve with the times by using video to market your brand. Online video productions and viral marketing advertisements are some of the best ways to get out your message. Filma is the one time/one stop solution global video production company that creates and produces using urgent video productions and remote video productions. We have experience shooting a scopic array of video productions in Manila, they include:
Corporate video productions
Event video productions
Films (feature length and shorts)
Documentaries
Music videos
TV commercials
Social media video productions
Youtube Video productions
Product review videos
Viral marketing advertisements
Video interviews
Tutorial Videos
We give resounding support facilitating planning, shooting and editing. You can create any type of video production with us anywhere in the world, anytime. The crux of your video marketing strategies will cover viral marketing, commercial and corporate video productions.  Filma's team of producers gives access to top of the line equipment, scenic locations and a complete assortment of talented filmmakers to choose from for any international video production.
Manila Video Production Locations
Manila Skyline and Pasig River
Metro Manila is the most populated metropolitan area in the Philippines. The tallest skyscrapers in The Philippines are located in Manila with The Grand Hyatt Manila claiming the number one spot since its opening in 2017. It's 318 m in height and has 66 floors. Prior to The Grand Hyatt's completion in 2017, The Philippine Bank of Communications Tower, or PBCom Tower as it most notably known, stood as the second tallest building in the Philippines for 17 years.
The Pasig River connects Laguna de Bay to Manila Bay. This winding Philippine river bisects Manila and divides the capital into a northern and southern half. Manila boasts an eclectic blend of architecture that displays a diverse range of architectural styles. These designs span different historical and cultural periods reflecting Spanish, American,Chinese and Malay architectural influences.
Manila Metropolitan Cathedral-Basilica
Manila's grand Metropolitan Cathedral-Basilica is situated in the heart of Intramuros. Known locally as Manila Cathedral, this breathtaking Neo-Romanesque church is impressive in design from its facade to its interior. It has undergone several reconstructions due to constant tragedies over the last five centuries. The cathedral was nearly decimated near the end of WWII, with the last rebuild completed in 1958.
Intramuros – Fort Santiago
The "Walled City", is a part of Intramuros with old Spanish era architecture representing Manila's origins and turbulent history. Here you can capture the history of Manila and its deteriorating citadel – Fort Santiago. It was built to the end of the 1500's as a base for Spanish colonialist ambitions in the Far East. The Philippine Jose Rizal was a national hero in The Philippines and was imprisoned here just before his execution.
Manila Bay
Manila Bay is a natural harbor, and the Port of Manila. Its convenient location has been the point of commerce and trade between the Philippines and neighboring ASEAN countries. There are several islands opposite the entrance to Manila Bay. Namely Corregidor as well as the island of Caballo, which separates the mouth of the bay into Northern and Southern channels. Volcanic peaks covered by tropical foliage can be found on both sides of the bay.
Filming Equipment and Post-Production Availability
Filma provides the latest state-of-the art camera equipment. All are equipped with the highest grade video production capabilities. A multitude of major production houses in Manila have access to such equipment. This includes equipment such as Canon, Red, Arri and Sony cameras. At Filma, there are cutting rooms with world-class Davinci grading capabilities.
Filming Crew, Skills and Availability
Numerous  foreign-owned production companies are situated in Manila. They have years of experience with storytelling, documentaries, and fixing. There are vast options with regards to filmmakers such as directors, DOP's, cinematographers, lighting, grip, wardrobe, makeup, editors, vfx specialists etc. Also, English is widely spoken in the Philippines making it one of their best attributes.
Filma has set up a convenient single page platform that uses a careful vetting process for potential filmmakers who sign up with us. The expert filmmakers who make the cut will then become our video production partners. These talented filmmakers have experience in 360 video production, animation video production, motion graphic videos, augmented reality video production, drone & aerial videos, and all types of global video productions with which they have an enormous depth of experience.
Fill out the form to speak to a producer