Serving small to medium-sized businesses, and large corporations, we create videos for all sizes! Our videos highlight your brand's vision, key message, and help you reach your target audience.
Businesses work with us to create videos, films, commercials, and more.
Contact us for a free quotation.
Filma, the go-to video production company for all types of videos, produces videos remotely all around the world. So, what is remote video production? And what are the benefits? Remote video production is a revolutionary way to watch your videos while they're being created LIVE, immerse yourself in the experience and at the same time give feedback, without having to be physically present on-set.
It allows the client to have complete control over any shooting done in a remote capacity. Filma's Cloud Based Production relieves the client of having to physically be involved in any shooting due to the travel restrictions placed by countries all over the world.
Trusted by brands across the world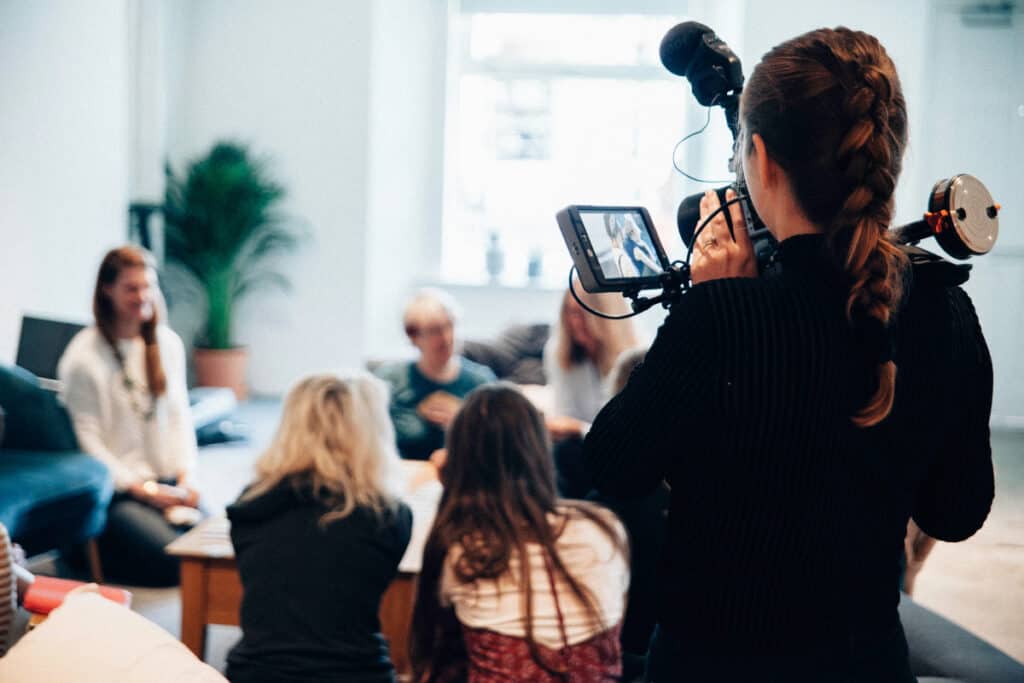 Remote video production became an essential tool to continue shooting videos against the backdrop of the COVID-19 pandemic, changing the face of production at a point in time where technology met opportunity. There are multiple ways remote video production can work.
For instance, a director based in Shanghai could be filming in Chicago with a local production services company, while a South Korean production company, an agency and the client can all be supervising the project online from Seoul. This ensures an ideal video production experience with the client and director being able to effectively communicate with one another. Moreover, the talent and production services team can be in completely different locations if needed.
Filma's remote production connects you directly to the set with a computer or laptop. You see the shot, the set, and can communicate as if you were there.
Directors are also able to work from remote locations if needed and can direct the shoot just as if they were right there. Using a live monitor camera, talents can be directed using bi-directional talkback. A VR 360 degrees witness camera allows you to pan around seeing the whole set, and once shooting has wrapped, you'll be able to immediately access all the recorded takes and metadata. We have successfully implemented remote video production as part of Filma's standard shooting practice. All the necessary cautions and safety procedures are followed carefully to guarantee the safety of crew, talents and everyone involved in the production process.
We're always available to talk and we understand that each video project is unique. If you have more questions about your video or commercial videos, please feel free to contact us by filling the form below. One of our video producers will be in touch with you very soon.
Fill out the form to speak to a producer