Brands, businesses and agencies work with us to create videos, films, commercials, AR/VR experiences and more.
Video Production Company Jakarta
Video Production Background Jakarta
Jakarta, the largest city as well as the capital of Indonesia, is one unique filming location and a part of FILMA's network of international video production locations. Filma is a cloud based and multi-location video production company that facilitates all phases of video production. Jakarta, a sprawling metropolis, has a population of just under 10.8 million and is also the political, economical and cultural hub of Indonesia. Numerous Jakartan films have recently featured at international festivals across the world. In this article, we'll explain why Jakarta is rallying as a popular video production location for shooting videos in. We'll also delve into how Filma produces outstanding content to invigorate your brand's creative vision through video.
A wave of gifted filmmakers have contributed to Indonesia's cinematic renaissance with Indonesian directors frequently being invited to acclaimed festivals such as Cannes, Berlinale and Sundance. This harks back to 1988's Tjoet Nja' Dhien when it was the first Indonesian film to play the Cannes Film Festival. Jakarta is undoubtedly the cinematic hub of Indonesia with the government continually encouraging filmmaking. They openly welcome foreign investment in production, distribution and theatres. Now, when it comes to creating video content for your company's brand, you'll need to consider which avenues to take to best market your brand. Firstly, there are 175.4 million internet users in Indonesia as of 2020 and this increased by 25 million from last year. Social media penetration stands at 59% with 160.0 million social media users in Indonesia. Lastly, a whopping 1.89 billion was spent on video ads in 2019 and the increase from year to year stands at 14%. Read on as we find out more about the wide range of video productions that Filma produces in Jakarta.
Common Types of Video Production in Jakarta
Truly, there has never been a better time to market your brand with video. It is the number one way to reach an audience and create greater brand awareness. In total, 213 million was spent on digital video ads last year. Most people buy online products and services from their mobile phones as we knowingly embody the age of convenience and ease. There are 338.2 million mobile connections in Indonesia as of 2020. This rose by 15 million from last year (+4.6%).
To summarize, capitalizing on this opportune time of online video production and viral marketing advertisements is imperative. Filma is a one time/one stop solution global video production company that produces urgent video productions and remote video productions. In Jakarta, we have experience with a multitude of productions:
Corporate video productions
Event video productions
Films (feature length and shorts)
Documentaries
Music videos
TV commercials
Social media video productions
Youtube Video productions
Product review videos
Viral marketing advertisements
Video interviews
Tutorial Videos
We give total support covering everything from planning, through shooting to editing. You'll be able to create any type of video production with us all over the globe, anytime. Corporate, viral marketing and commercial video productions will remain cornerstones for video marketing. Furthermore, we now know online video productions will leave an indelible impression on your audience.
Filma's team of producers and fixers supply incredible locations, equipment and a deep pool of talented filmmakers to choose from for any international video production.
Jakarta Video Production Locations
Jakarta Skyline/Cityscape
Jakarta as the largest city and financial capital of Indonesia is endowed with architecturally notable buildings in an extensive range of styles. The architectural design of these buildings spans prominent historical and cultural periods blending as well as contrasting business districts and modern skyscrapers with traditional Indonesian styles of architecture.
The city is developing at a meteoric rate with a host of skyscrapers in development and the proposal stages, planned to reach over 350 m. Jakarta boasts the highest numbers of 200m plus skyscrapers among Southeast Asian cities.
Jakarta Cathedral
The Cathedral remains one of the most splendid places to see in Jakarta city and its roman catholic architecture with a teal tiled rooftop can be captured beautifully through a lens. The church's front facade holds amazing Roman decorations and magnificent white spires. The inside provides a glimpse of European cathedrals and offers a uniquely different view of the religion in the country.
The National Monument Indonesia
Monumen Nasional or National Monument of Indonesia is the biggest national museum in South East Asia. It is a humongous tower situated in the center of Merdeka Square. Here you will be guided through the evolution of Indonesia's culture starting from its conception. This 137 m tall iconic monument also houses the first red and white flag, which was raised at the Proclamation of Independence in 1945.
Chinatown
Chinatown of Jakarta, before Indonesia's conception, used to be a Dutch occupied territory where Chinese people settled. Remnants of the past era's Chinese settlement still pervade with ancient Chinese temples that are designed with distinct refined architecture. Today it is commonly known as Glodok, and is famous for its bustling market.
Filming Equipment and Post-Production Availability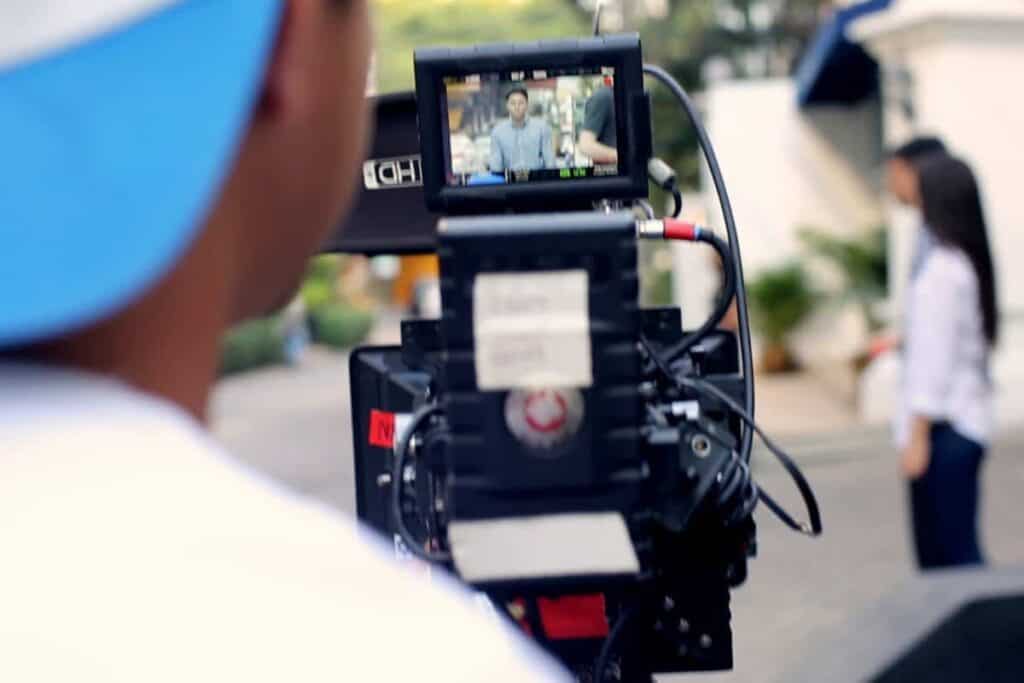 Filma secures the most up-to-date camera equipment. The latest camera equipment includes Arri, Canon, Red and Sony cameras, which are available for hire from a number of major film production houses in Jakarta. Indonesia is an ATA carnet country for importing camera equipment. Filma possesses cutting rooms with world-class Davinci grading capabilities.
Filming Crew, Skills and Availability
Although Jakarta lacks depth as far as English fluent crew positions are concerned, there are a pool of talented English fluent filmmakers such as directors, DOP's, cinematographers etc. who are part of Filma's network in Jakarta. Filma has created an easy to use single page platform that provides a seamless and meticulous vetting process for potential filmmakers who sign up with us.
The cream of the crop that get selected then become our video production partners. These consummate professionals have experience in 360 video production, augmented reality video production, drone & aerial videos motion, animation video production, graphic videos and all types of global video productions with which they have a great deal of experience.
Fill out the form to speak to a producer