Serving small to medium-sized businesses, and large corporations, we create videos for all sizes! Our videos highlight your brand's vision, key message, and help you reach your target audience.
Businesses work with us to create videos, films, commercials, and more.
Contact us for a free quotation.
Filma, a global video agency, has decades of experience in film and video production. We're trusted by brands all over the world and have worked with companies such as Google, Apple, GoPro, Hennesy, Land Rover and more. However, we also create videos for all types of businesses and sizes.
Our video agency will create superb, high-quality videos for your business within your budget requirements. We cover every detail and prepare considerably during the pre-production phase, which means securing locations, crew, talent, equipment and whatever's needed for the day(s) of your video's shoot. After shooting, we go into post-production where we edit your video to feature-film quality levels.
We will add voice overs, do color correction and color grading, add animations and more in order to give you the best video for your business needs.
Trusted by brands across the world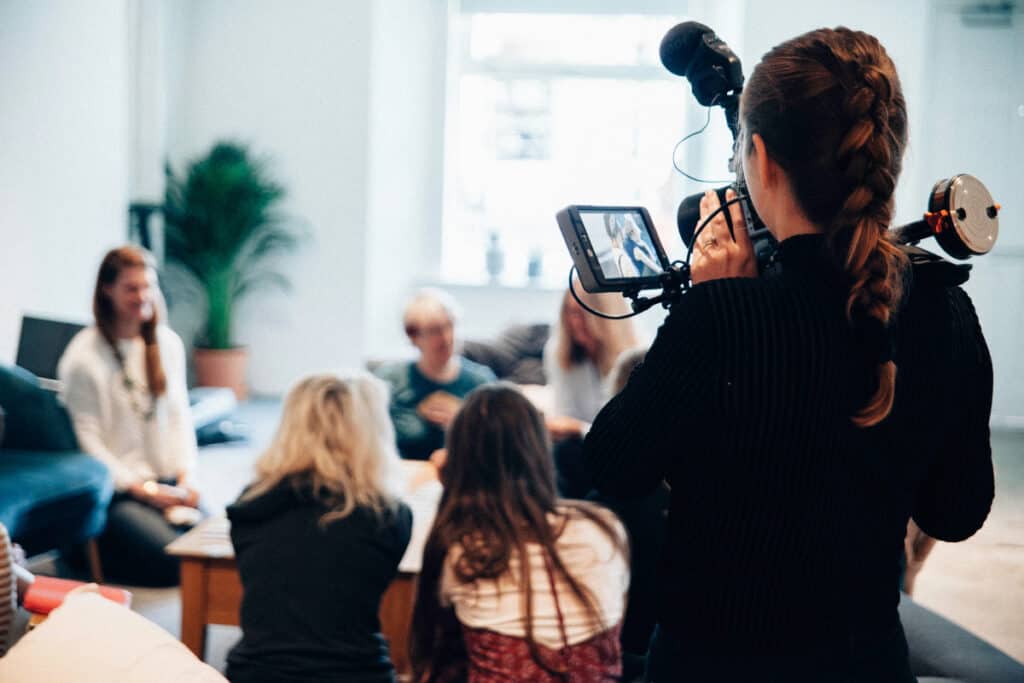 Our video agency has a video production brief that allows us to gather any and all information you provide so that we can establish a concrete concept for your video. Creativity is exceptionally important for a video agency. A creative video production agency needs to connect your ideas to a finished video. Filma works in tandem with the client to create an effective video that ties into their company's greater marketing goals.
We offer a wide range of skills and resources that are needed to create the most effective and quality video possible. Our videographers, filmmakers and producers have the experience and the knowledge to positively affect the quality and effectiveness of your video. From concept to release and everything in between, an experienced video agency has you covered from start to finish.
At Filma, we collaborate with you, the client, so that your video doesn't only come out picture-perfect, but also grabs your audience's attention while creatively translating your brand message. At the end of the day, our goal is to create a video that gives your company results.
We're always available to talk and we understand that each video project is unique. If you have more questions about your video or commercial videos, please feel free to contact us by filling the form below. One of our video producers will be in touch with you very soon.
Fill out the form to speak to a producer