Viral Marketing Video Production Company
Serving small to medium-sized businesses, and large corporations, we create videos for all sizes! Our videos highlight your brand's vision, key message, and help you reach your target audience.
Businesses work with us to create videos, films, commercials, and more.
Contact us for a free quotation.
Filma, the number one global video production company for all types of videos, has all the tools needed to create attention grabbing viral marketing videos for your business. Viral marketing videos are a form of advertising that many businesses have embraced, including the largest multinational corporations in the world.
Viral marketing triggers interest in a brand or product, and therefore potential sales, through messages that spread quickly from person to person. The goal is that the users themselves choose to share the content.
These videos are cost-effective and efficient, crossing demographics and reaching all corners of the internet.
Trusted by brands across the world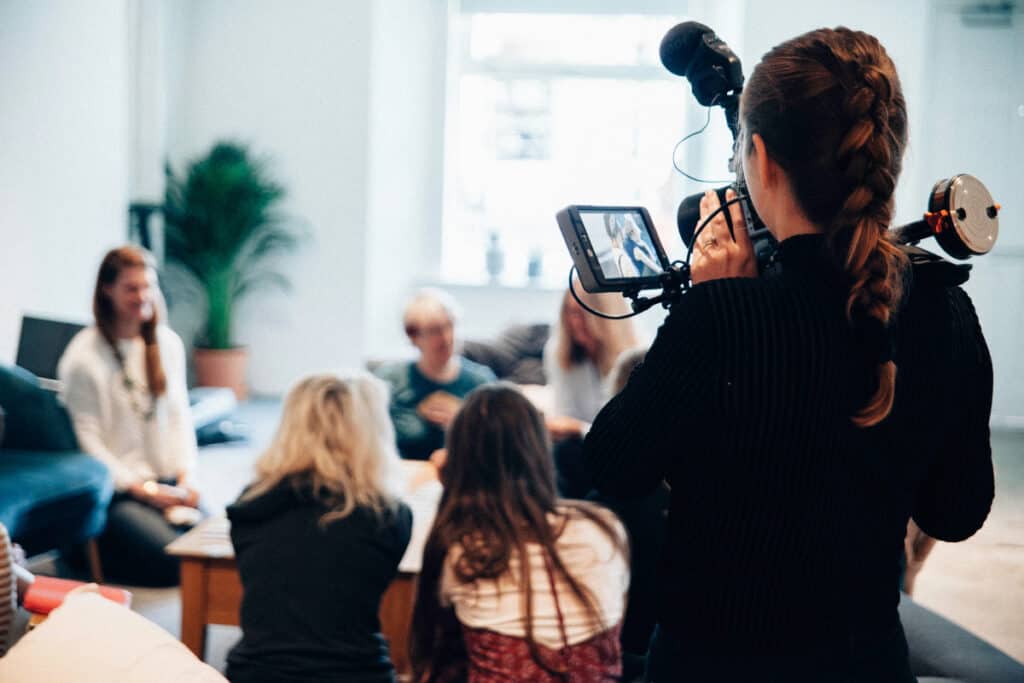 The game has changed thanks to the internet. In an instant, well crafted marketing campaigns can reach millions of viewers via social media networks. Social networks are the natural habitat of this kind of marketing because of their speed and the fact that they make sharing easy. The most common example of late is the creation of emotional, surprising, funny or unique videos on YouTube, which are then shared on Facebook, Twitter, and other platforms.
The advantages of viral marketing videos are that they're low cost, noninvasive, have potential of significant reach, and help build up your brand. If your video really hits the bull's-eye in terms of creativity, users will be compelled to share it and develop a personal connection with your business. It's undoubtedly an extremely powerful tool when it comes to branding and awareness.
The reason for costs of distribution drastically decreasing is due to viral campaigns relying on the users to do a significant part of the work for the brand.
A viral video has the ability to reach a huge international audience without having to invest a ton of money or make any extra effort. This means even a small company or a private individual can go viral. With Filma creating and producing your viral marketing video campaigns, you will have a concept that will charm, entertain or even shock and provoke, depending on the effect you are looking for. We can connect this successfully to your brand strategy, giving you the potential of a viral hit and the worldwide exposure that comes with it.
We're always available to talk and we understand that each video project is unique. If you have more questions about your video or commercial videos, please feel free to contact us by filling the form below. One of our video producers will be in touch with you very soon.
Fill out the form to speak to a producer