Livestream Video Production
Serving small to medium-sized businesses, and large corporations, we create videos for all sizes! Our videos highlight your brand's vision, key message, and help you reach your target audience.
Businesses work with us to create videos, films, commercials, and more.
Contact us for a free quotation.
Filma, the number one global video production company for all types of videos, has everything your business needs to create attention grabbing videos of the highest quality. If you're looking for experts in livestream video production, then look no further, as Filma provides full production services from start to finish.
A livestream video is similar to a live television production except that the video stream is broadcast over the internet as opposed to on a traditional television network. Whether it be single camera coverage or full blown broadcast production, we've got you covered.
As a full-service video production company, we have the videographers, crew, team, equipment, talent and experience to turn your next live production into a resounding success.
Trusted by brands across the world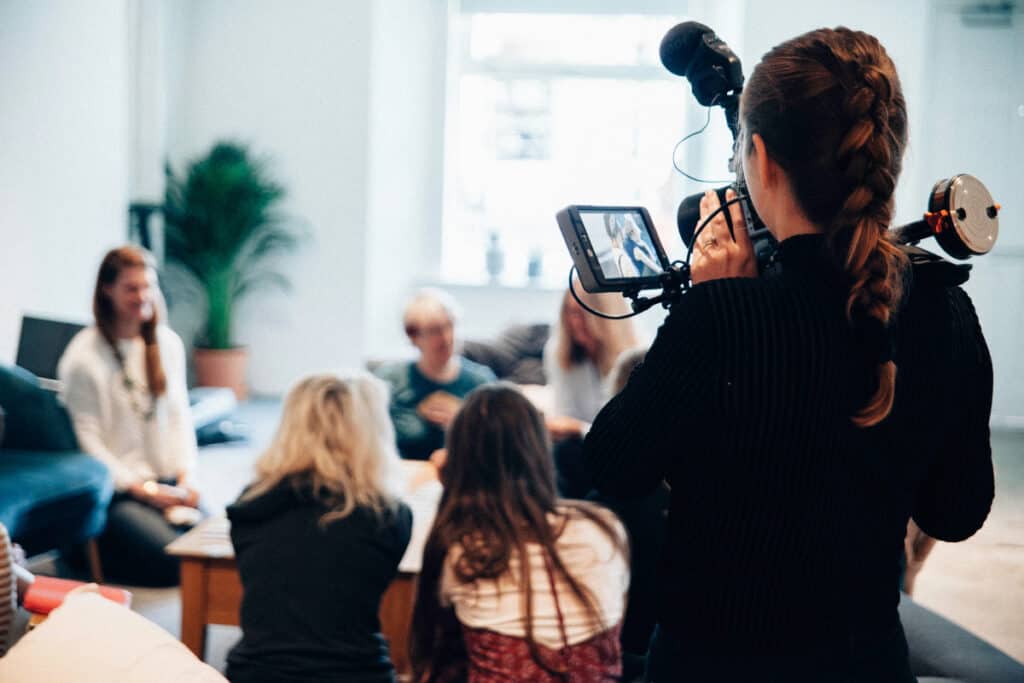 Live stream videos are a great alternative to hosting an in-person event, and you can engage your audience in real-time with two-way communication. It's also much less expensive compared to paying for airtime on TV networks, and it has the potential to greatly expand your audience.
In addition to expanding your audience, a live video stream has a global reach, and the applications range from virtual training to live event coverage and an endless list of possibilities in between. Filma will work closely with your team to fulfill the overall needs of your project. In order to best represent your brand, you'll want to be confident that you have a high quality multi-camera broadcast production when filming your live streaming events.
No matter how small, or big the project, the process for a live stream video production is similar to the process for producing a live television broadcast. The key word is "live", which means that there is no room for error so planning ahead is crucial. We use the latest technology to make sure your live stream video is a success.
No matter if you're filming a Live Broadcast, or need to patch in presenters from multiple locations, Filma has the resources to streamline the process. Whether it's a fashion show, a legal conference, or a keynote address, we can broadcast your event live to an audience in the next room, or on another continent.
We're always available to talk and we understand that each video project is unique. If you have more questions about your video or commercial videos, please feel free to contact us by filling the form below. One of our video producers will be in touch with you very soon.
Fill out the form to speak to a producer