Cloud Based Video Production
Serving small to medium-sized businesses, and large corporations, we create videos for all sizes! Our videos highlight your brand's vision, key message, and help you reach your target audience.
Businesses work with us to create videos, films, commercials, and more.
Contact us for a free quotation.
Filma is a cloud-based global video production company with numerous years of experience creating films and videos of all types. We've made videos for brands such as Google, PropertyGuru, Apple, GoPro, Hennesy, Land Rover, National Geographic, and more, while also working with a wide range of small to medium-sized businesses.
As a cloud video production company, we have an intuitive video production platform that keeps you connected with your video's project and its producer, anywhere and anytime. Our full remote productions allow us to shoot in one location while our clients can provide real-time feedback from another location.
Video footage gets uploaded to the cloud, which makes it easier to provide comments and feedback on video edits. It's the perfect environment for creative collaboration.
Trusted by brands across the world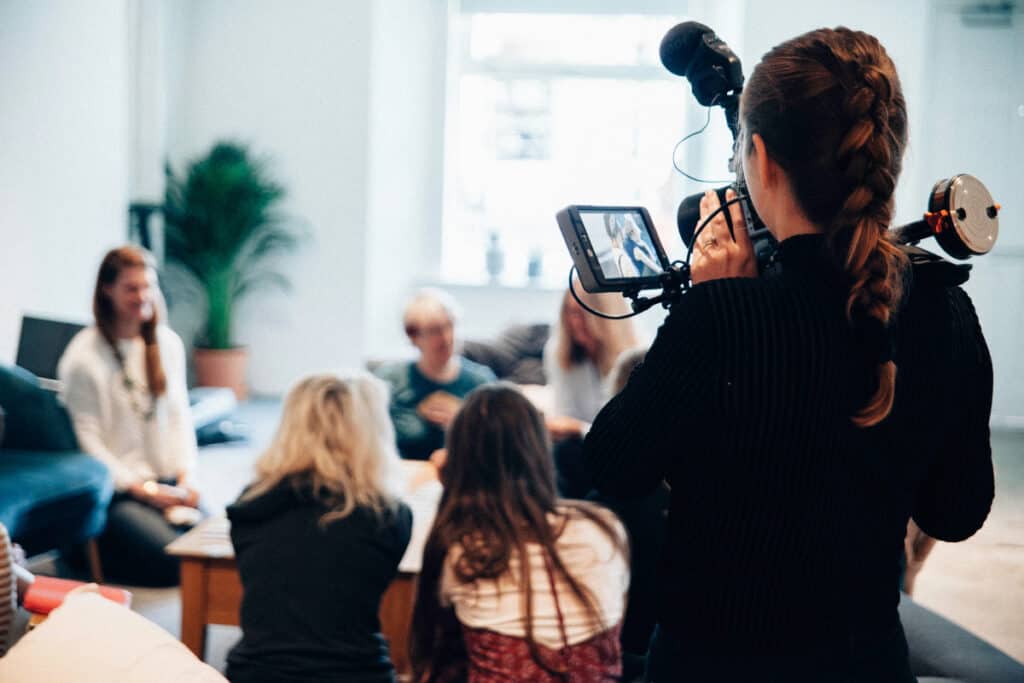 One major benefit of 'the cloud' is that it helps to speed-up critical decision making about budgets, marketing and creative intent. Video production is a complicated process that has multiple phases. Each phrase is separate, and often the definitive version of the content is produced late in the process.
From development to final editing, there can be many different adaptations to the creative direction of the content. When the videos are directly uploaded to the cloud, we use the most advanced platforms to support real-time collaboration between the client and us.
Cloud-based video production technology allows you to review daily footage, while our editors update videos according to those comments. Instead of digging through hundreds of long email threads, cloud-based video collaboration tools make reviewing, commenting, and approving very easy.
In short, being a cloud-based video production company allows us to create videos for you anywhere, anytime.
With Filma, you'll have a powerhouse of creativity and expertise with technology that improves workflow flexibility as well security, and cuts production costs, giving you the perfect experience in creating a video for your business.
We're always available to talk and we understand that each video project is unique. If you have more questions about your video or commercial videos, please feel free to contact us by filling the form below. One of our video producers will be in touch with you very soon.
Fill out the form to speak to a producer